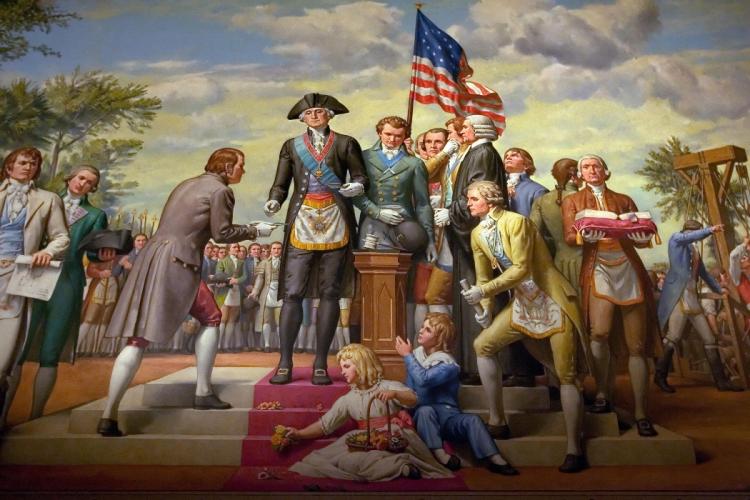 Freemasonry Today
Today, men seek out Masonry for the same reasons — to better themselves and improve society in the company of like-minded Brothers. As we learn more about how our physical world works, there's also new interest in those things we don't understand — especially things bound around tradition or that have a more mystical nature.
Also, books like The Da Vinci Code and movies like National Treasure have brought up both new interest and renewed speculation about the nature of the Fraternity. Though these books and movies are a product more of a vivid imagination than fact, the real History of Masonry is perhaps the best story of all — one learned only by Asking — and becoming a Freemason.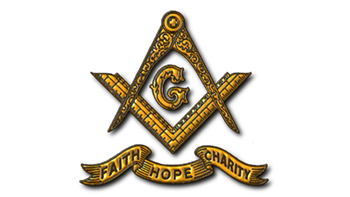 Freemasonry employs the tools and instruments of stonemasonry to teach a system of morality, friendship and brotherly love, hence, the standard emblem of Freemasonry is the square and compasses.
What is Freemasonry?
Freemasonry is the world's oldest and largest fraternity. It is comprised of adult men (18+) of good character from every country, religion, race, age, income, education, and opinion, who believe in a Supreme Being. Its body of knowledge and system of ethics is based on the belief that each man has a responsibility to improve himself while being devoted to his family, faith, country, and fraternity.
Freemasonry means different things to each of those who join. For some, it's about making new friends and acquaintances. For others it's about being able to help deserving causes or making a contribution to family and society. But for most, it is an enjoyable hobby.
Fellowship
By attending Masonic Lodge meetings you'll strengthen the bonds of fellowship. You'll enjoy the friendship of other Masons in the community and be welcomed as a "brother" by Masons everywhere in the world. Freemasonry also promises that should you ever be overtaken by misfortune, sickness, or adversity through no fault of your own, the hands of our great fraternity will be stretched forth to aid and assist you.
Charity
From its earliest days, charity has been the most visible Masonic activity. Freemasons have always been devoted to caring for disadvantaged children, the sick and the elderly. In fact, Masons in North America give away approximately $3 million to national and local charities each day, of which more than 70% is directed toward the general public. Masons are also actively involved in a great deal of community volunteer work.
Education
Freemason Lodges advocate and provides instruction in the ceremonies to all members, supplemented by various other activities such as seminars, lectures, workshops, and reading. It is described in Masonic craft ritual as "a beautiful system of morality veiled in allegory and illustrated by symbols." Freemasonry uses an initiatory system of degrees to explore ethical and philosophical issues.
Leadership
Freemasonry offers its members leadership opportunities at the Local, District, and Grand Lodge level. As Freemasons progress through the Craft, they discover different aspects of themselves and develop a range of skills that even they might not have known they possessed. By developing leadership techniques that fit their personality, Masons unlock the door to their full potential.